The Astonishing Mr.Pitts came to the facility I work and performed for our preschoolers. Not only were the children engaged and entertained the entire time, the staff members were also captivated by the wit, whimsy, and sheer magic that came with this show. Dave Pitts is polite and funny, and this show is a delight for all ages. Best show for good wholesome entertainment….I would highly recommend The Astonishing Mr.Pitts to anybody looking to entertain their students or party guests.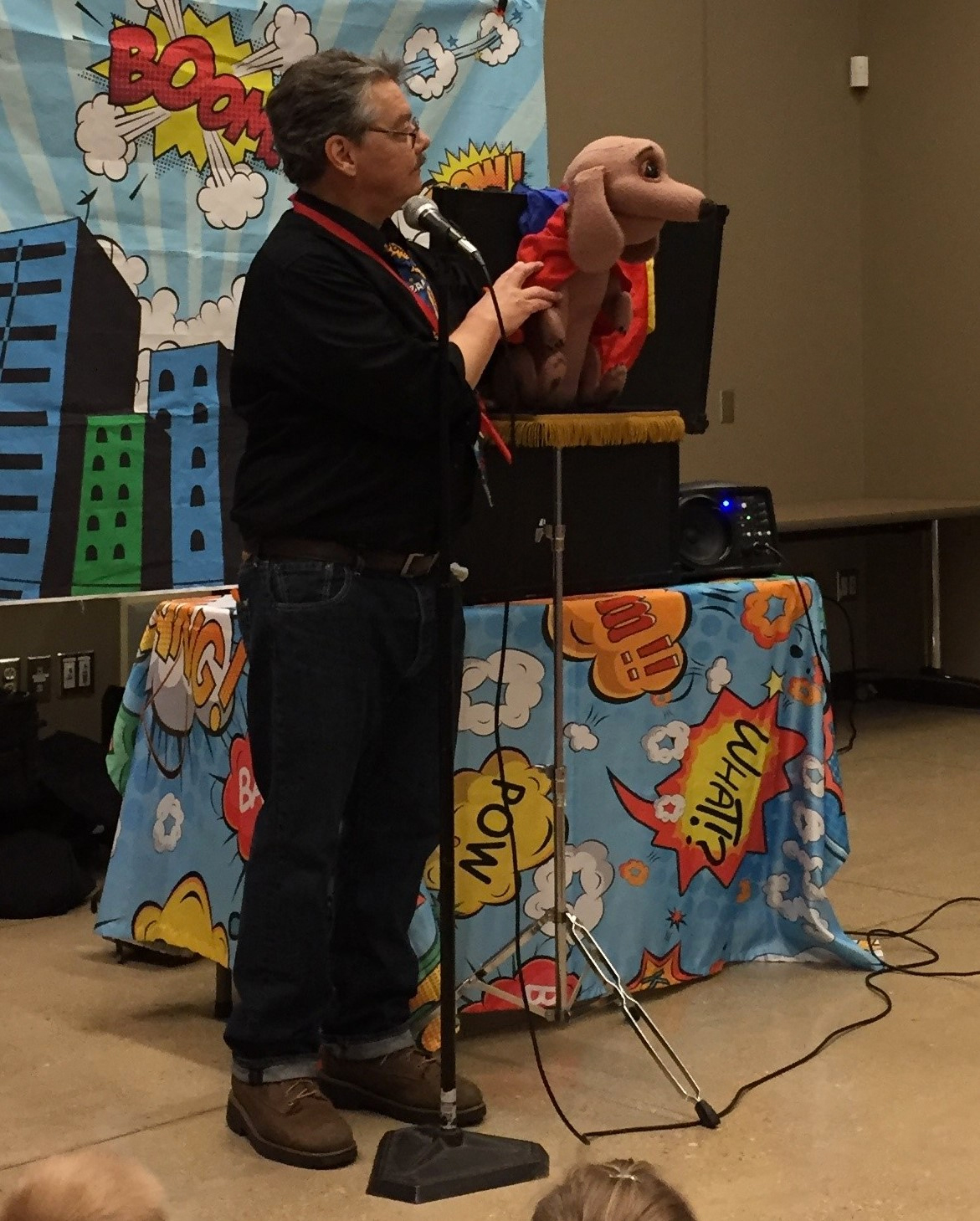 The Astonishing Mr. Pitts offers several entertainment options for your event, but all feature amazing magic tricks, hilarious puppet characters, and lots of audience interaction!
Mr. Pitts magic and puppet shows are fully self-contained. We provide a high quality sound system, tables, stands, backdrop, everything we need to put on a great show. All you provide is an audience!
The Astonishing Mr. Pitts can provide entertainment for any size group at your school, library, civic organization, church, festival, birthday party, or special event of any kind!
A performance by The Astonishing Mr. Pitts is fun for the whole family!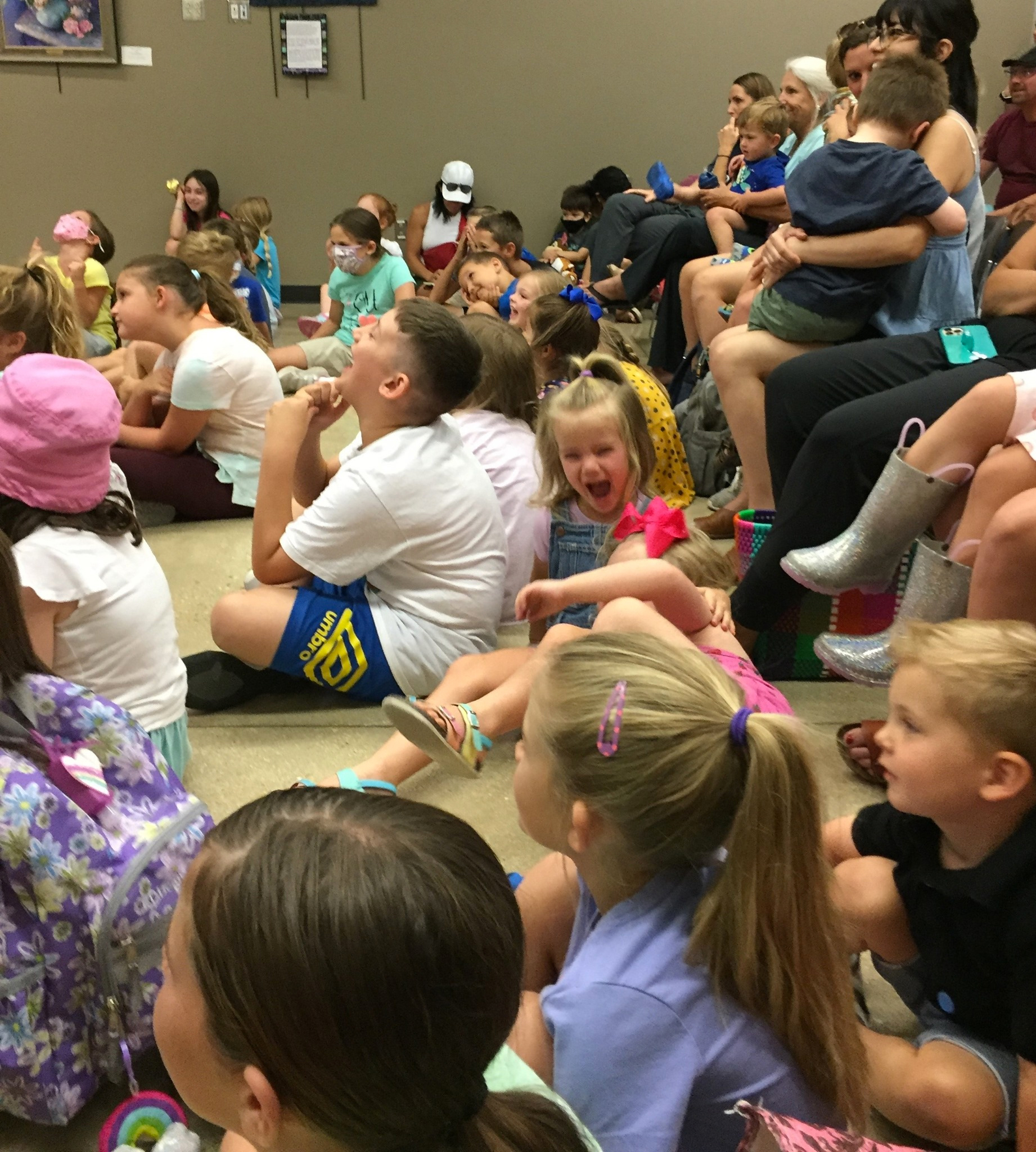 Thank you very much for yet another stellar performance at our library.  The show was absolutely hilarious, delighting children and adults as well.  Everyone highly praised your show. 
We will most definitely have you back–you are absolutely the BEST performer I have ever booked in my 30 years as a children's librarian!!