Howdy! I'm Mr. Pitts, also known as The Astonishing Mr. Pitts. This is my first article on my new website, and I'd like to introduce myself, and also answer the most often-asked questions about what entertainment packages I offer for children's birthday parties.
First, about myself… My real name is David Pitts, and I have been performing with magic and puppets since I was a child. I have entertained at literally thousands of birthday parties since I began performing, first as a hobby, then as a side hustle, then as a full-time business.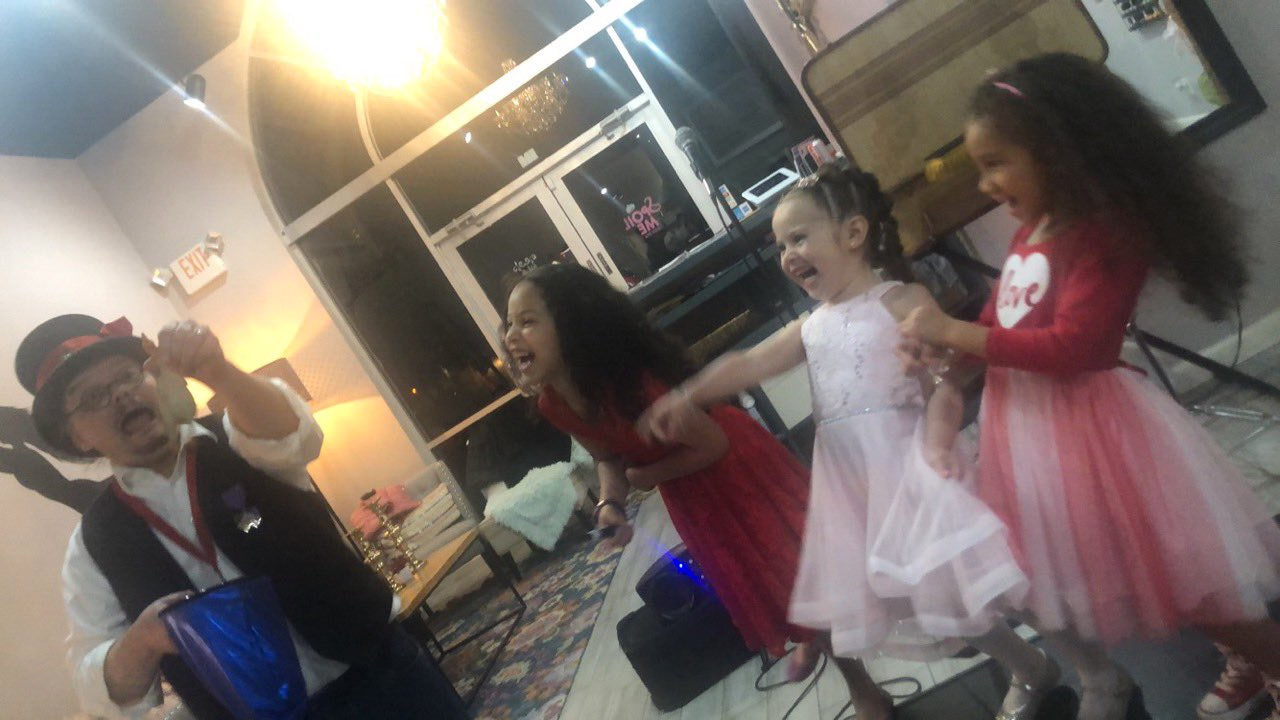 What Do You Do and How Much Does it Cost?
These are the first questions people usually ask me when they are interested in having a magic or puppet show at their child's birthday party. Good questions.
Here are the answers:
I offer two main options for children's birthday parties. My most popular show is a 45-minute magic and puppet show, suitable for all ages. The show features amazing magic tricks, hilarious puppet characters, and lots of audience interaction. This show is fun for the whole family, but especially great for kids. This longer version of the show is recommended for children ages 5 and up.
The show is fully self-contained. I bring my own high-quality sound system, tables, etc., everything I might need to put on a great show. All you provide is a space for the show and, of course, an audience. I don't need a lot of room to set up, only about 6'x8′. I also need access to an electrical outlet within 100 feet of the performing area.
The cost for the 45-minute show, here in San Antonio, and the nearby surrounding towns, up to 20 miles outside Loop 1604, is $225.
I also offer a 30-minute version of my birthday show. This show includes almost all the same fun magic and puppet routines as the longer show but is actually a better fit for younger audiences, ages 4 and under.
The cost for the 30-minute magic and puppet show is $195, again, here in San Antonio and within 20 miles outside Loop 1604.
I do travel farther for birthday parties, but there is a travel fee for anything more than 20 miles outside 1604.
I also offer cartoon caricatures of all the kids at the party for an additional fee of $5 per child. These are fast, fun, cute cartoons that the children love, and they get to keep and take them home as memories of the party. They take 3 to 5 minutes per drawing, and I usually start the caricatures after the show, as other birthday activities are happening, so this can fit easily into your party planning.
The booking process is easy. Call or text me at (210) 324-9764, or email me at astonishingpitts@gmail.com and we can talk about your party and how I can help you make it fun and memorable for your child.
I hope to hear from you soon!