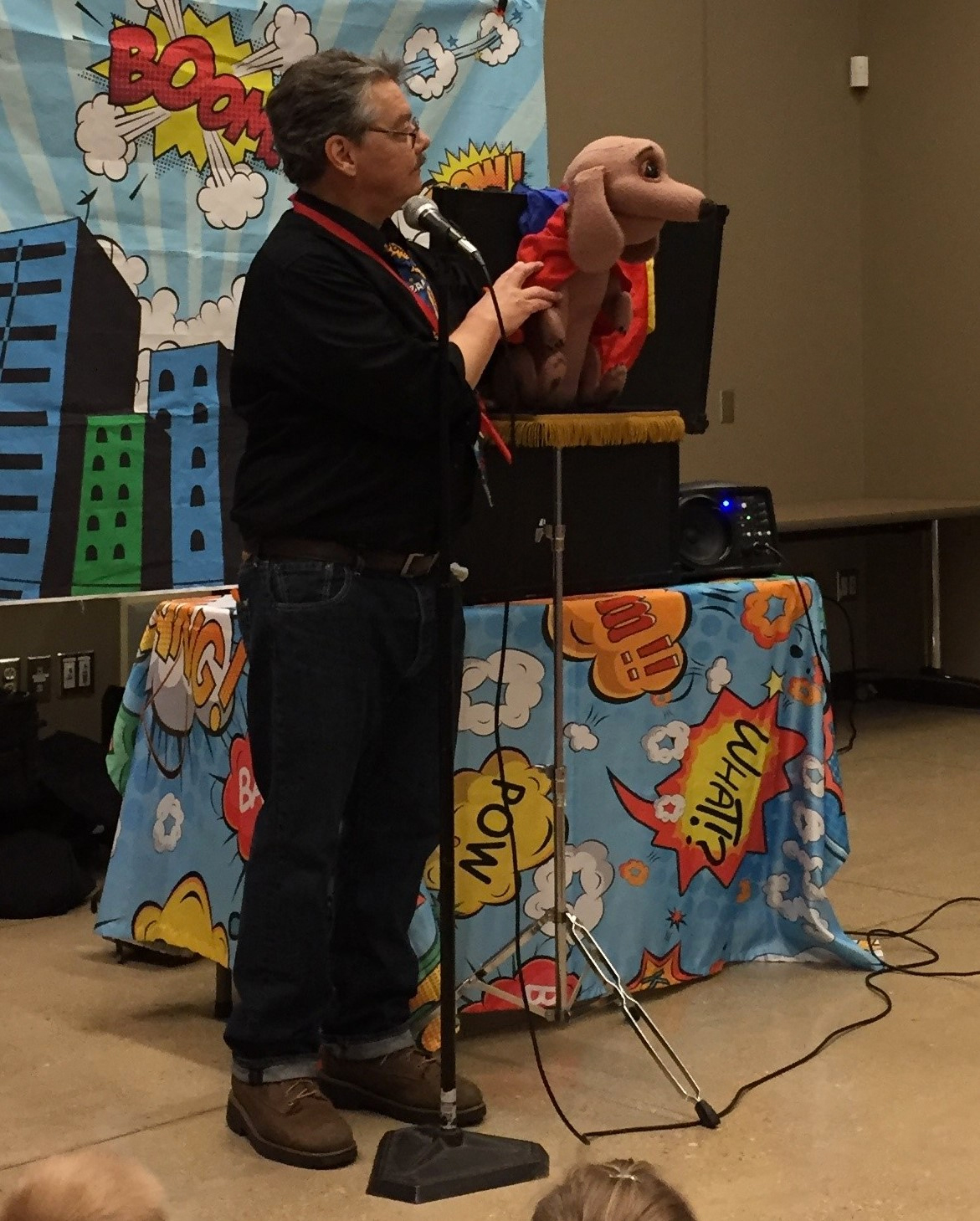 I love libraries! My mom was a librarian for many years, and I always say I was practically raised in a library. I spent many, many happy hours browsing the stacks and reading, reading, reading! I was so excited every summer to participate in the library summer reading program as a child, and now I just love being a part of the fun at libraries all over South and Central Texas as part of their Summer Reading Club activities!
For libraries I offer a 45-minute magic and puppet show that's fun for the whole family! The presentation features amazing magic tricks, hilarious puppet characters, lots of audience interaction, and it's all about the fun and power of reading and all the astonishing things to be found at the library!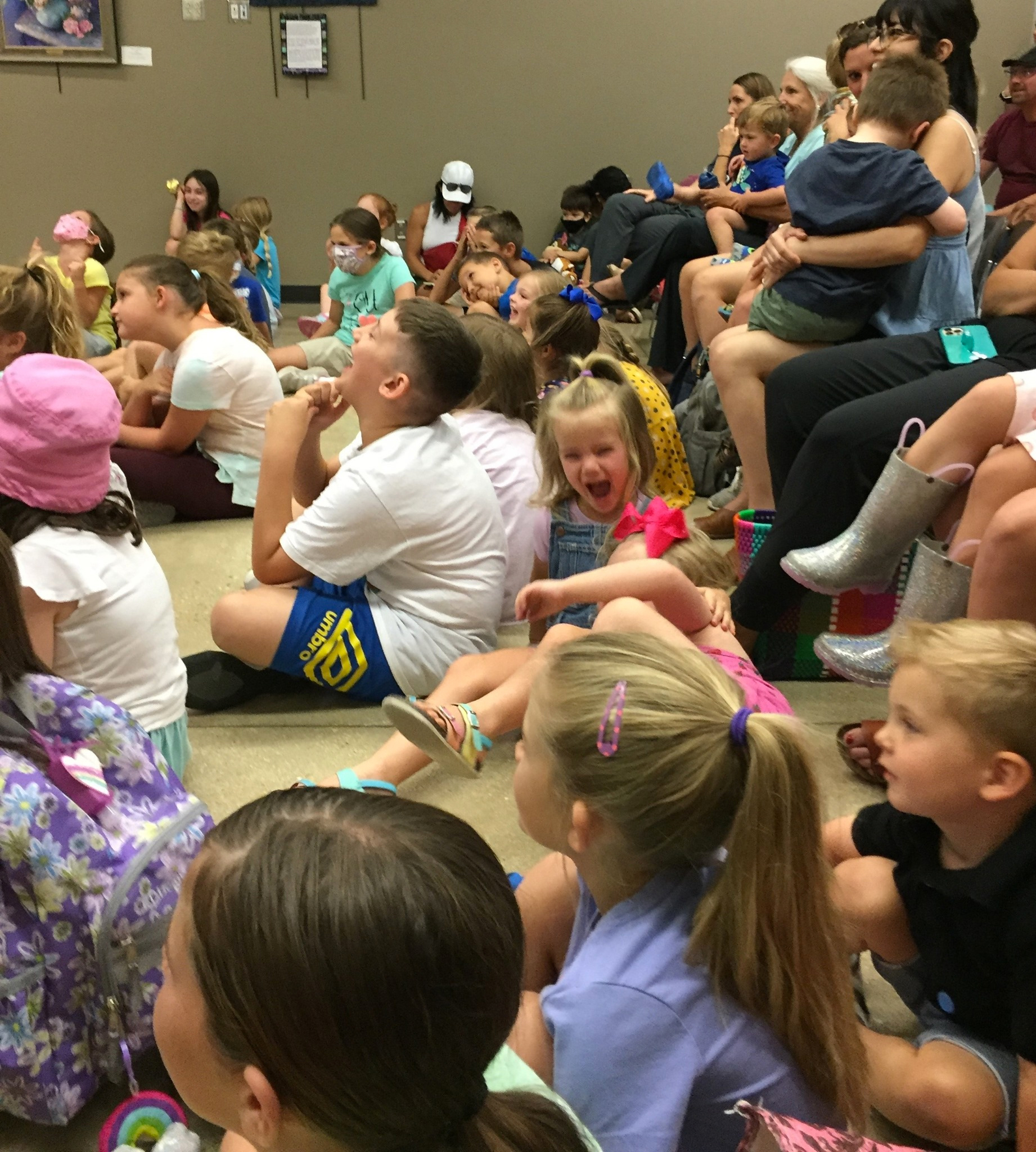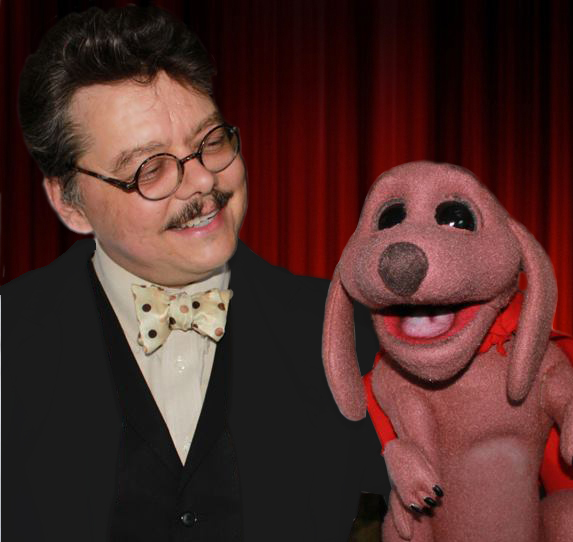 All my shows are fully self-contained. I bring my own high-quality sound system, tables, backdrop, everything I'll need for a great show. All you provide is space and an audience! I don't require a lot of room for my show set-up, only about 8'x8′, so even smaller libraries can host a performance.
The cost for one show at a San Antonio area library, within an hour of the city, is $275. For over an hour's drive there is a travel fee.
Call or Text us at: (210) 324-9764 or email us at: astonishingpitts@gmail.com