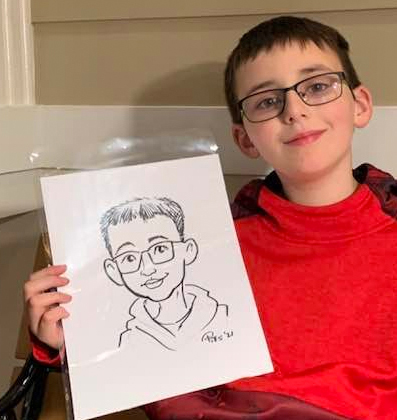 Your guests will LOVE having a cartoon caricature drawn by Mr. Pitts. His caricature style is gentle and fun, and he makes the people he draws look CUTE!
Mr. Pitts can go to your guests as they mingle, and draw as a strolling artist, or he can set up with his easel as your guests come to him. Either way, his style and humor while drawing, plus a fun and flattering caricature to take home as a souvenir is a winning combination!
Caricatures make a great "add-on" to a magic and puppet show, and they are also great as stand-alone entertainment.