Fun and Learning for Everyone!
Online and In-Person Cartooning Classes
Cartoonist David Pitts Offers Fun Classes For All Ages!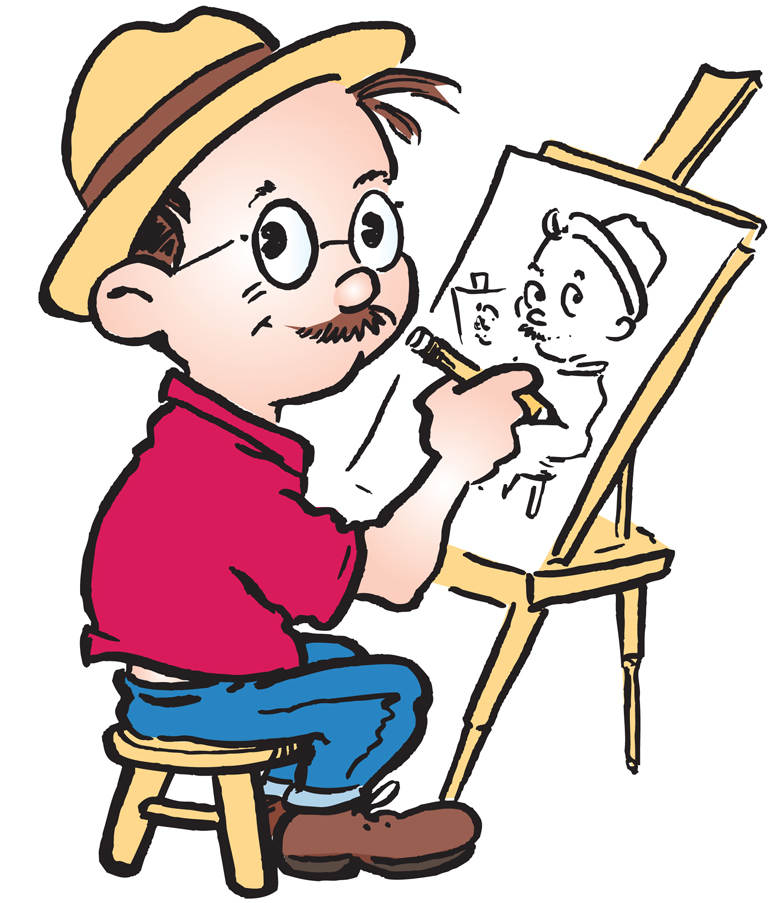 Mr. Pitts is a published professional cartoonist and spent 30+ years in the commercial art and graphic design business. He retired from Southwestern Bell Yellow pages after having spent over a decade in the art department there. Before that, he was employed by Courtesy Sign Company in Amarillo, TX. for over ten years, and was Staff Artist at The Don Harrington Discovery Center, a science museum and planetarium in Amarillo, TX.
He was an art teacher for elementary, middle school, and high school students, including special needs students, at Morgan's Academy in San Antonio, TX.
Mr. Pitts loves teaching cartooning to all ages of students, and has presented his hands-on cartooning workshops at many libraries and schools in Central and South Texas since 2015.
This 90-minute workshop is fun for all ages, and can be presented for younger kids, teens, adults, and mixed groups with children, parents, and grandparents all cartooning together. Together with Mr. Pitts, students make several fun drawings in class, while learning a little about the history of the art. The focus is on developing your own style and having fun. Cartooning is FUN for EVERYONE!
To bring a fun cartooning class to your school or library, or if you are interested in online cartooning classes, call or text us at:
(210)324-9764 or email us at: astonishingpitts@gmail.com